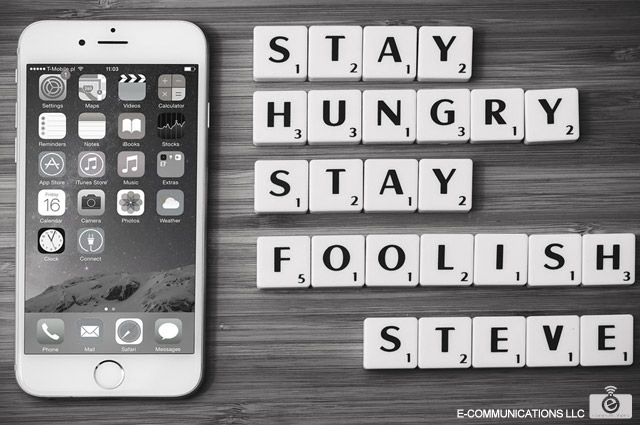 Stay hungry, Stay foolish..
This is the statement made by Steve Jobs. It probably means that we should be able to generate innovative ideas from ordinary things, use curiosity and concentration to create value, and challenge each day like it's the last day of life with simplicity.

At, E-COMMUNICATIONS we do our best to stay in line with latest technology and communicate with customers and have them reflect into our products & services. We strive for company growth together with customer's satisfaction.

Customer's opinions and interest are main ingredients to improving our service. E-Communications will put together our best effort and the main ingredients to create valuable result.

E-COMMUNICATIONS LLC
2014
Mar

Opened Saipan Wi-Fi rental booth at Saipan International Airport.
2013
Jan

Opened Guam Wi-Fi rental booth at Guam International Airport.

Jul

Released 4G LTE network.
2011
May

Guam's first and only MVNO with IT&E.

Jun

Began operation as authorized reseller for IT&E.
2004
Feb

Opened Guam-Korea Mobile rental phone business.

Mar

Developed Mobile Billing System.
1998
Apr

Developed VoIP International Calling System.

May

Opened VoIP voice calling service to the world.